Known as the Gateway to the Grand Canyon, Williams offers visitors an array of lodging, dining, and activity options, making it an excellent destination for families, outdoor enthusiasts, animal lovers, and train fans. With so much to see and do in this historic town, there is no shortage of vacation ideas to plan your ideal getaway to Williams, Arizona!
Located just 60 miles south of the Grand Canyon National Park, Williams, Arizona, serves as an ideal base for exploring one of the world's most impressive natural wonders and many other attractions in the area.
Williams, Arizona Attractions
For Animal Enthusiasts:
Bearizona Wildlife Park
If you're an animal enthusiast, you'll love the Bearizona Wildlife Park, just a few miles from downtown Williams. The park offers a unique drive-through experience where you can see various North American animals in their natural habitats, such as bison, wolves, bears, and elk. For a more up-close and personal experience, visit the Bearizona walk-through area, where you can interact with smaller animals like otters and birds of prey. This is the perfect family vacation idea and must-do when visiting Williams.
Grand Canyon Deer Farm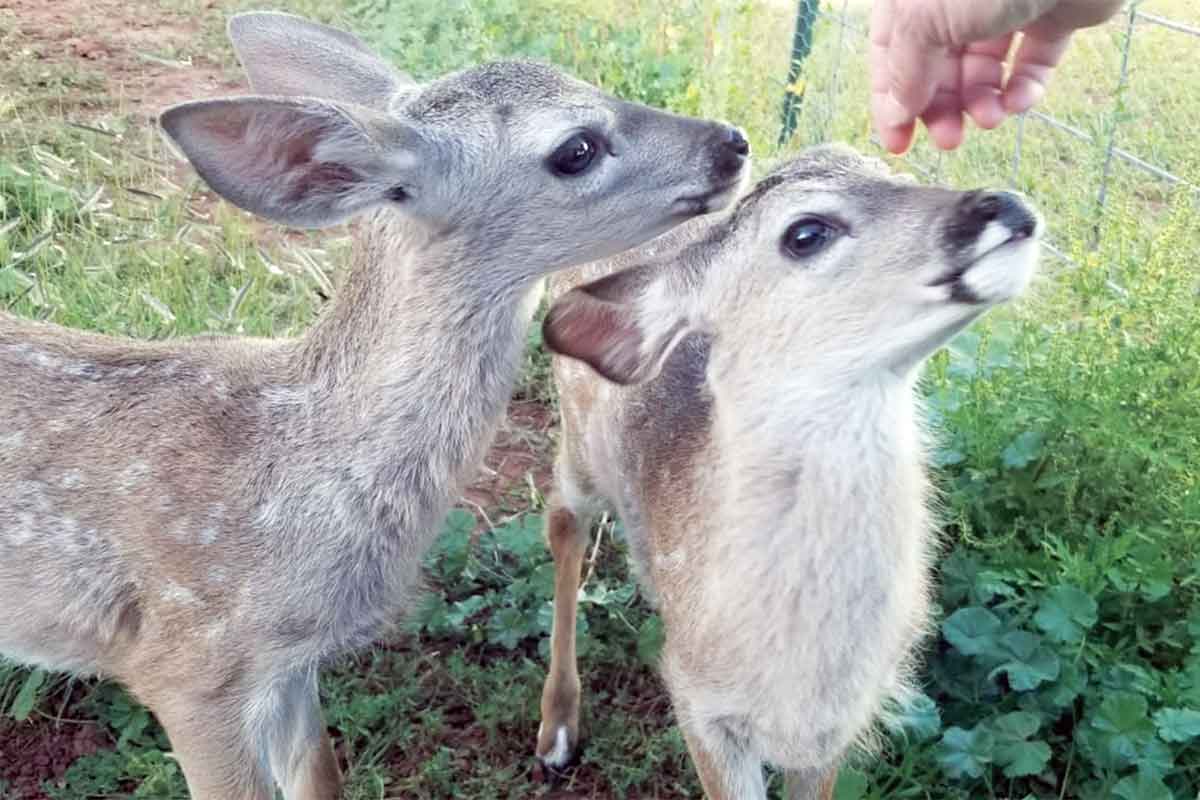 The Grand Canyon Deer Farm is a must-visit attraction for those seeking a unique outdoor experience in Northern Arizona. Located just a short drive from Williams, this farm is home to over 200 deer and other animals like reindeer, wallabies, and llamas. Visitors can take a guided farm tour, feed the animals, and even pet some. It's an excellent activity for animal enthusiasts and families with kids.
For Family Fun Enthusiasts:
Families looking for fun activities and vacation ideas will find plenty of options in Williams.
Grand Canyon Railway
The Grand Canyon Railway offers a delightful experience for all ages, with train rides that transport you to the Grand Canyon's South Rim.
Route 66
In town, you can visit the historic Route 66, which offers an array of unique shops, restaurants, and photo opportunities.
Williams Visitor Center
For an educational experience, visit the Williams Visitors Center, which features exhibits and displays highlighting the town's railroad history.
Canyon Coaster Adventure Park
Another exciting attraction in Williams is the Canyon Coaster Adventure Park, which offers a thrilling ride on a mountain coaster that twists and turns through the beautiful scenery of Northern Arizona. Riders control their speed, making it suitable for people of all ages. Plan on visiting during the winter? You can also enjoy snow tubing and other winter activities here.
Bill Williams Monument Park
Bill Williams Monument Park is a beautiful park that allows visitors to honor the legacy of Bill Williams and those who have served our country. In addition, the park offers a nice and relaxing picnic area.
Williams Vacation Ideas for Outdoor Enthusiasts:
Kaibab National Forest
Williams is the perfect destination for you if you're an outdoor enthusiast. The surrounding Kaibab National Forest offers miles of hiking and mountain biking trails, ranging from easy nature walks to strenuous climbs with stunning views. You can also try fishing, kayaking, or canoeing at the nearby Cataract Lake or visit the Bill Williams Mountain Trail, which offers panoramic views. Learn more about the Kaibab National Forest here.
Sycamore Falls & Canyon
Those looking for a more rugged outdoor experience can explore Sycamore Falls and Sycamore Canyon located southeast of Williams. This beautiful canyon offers hiking trails, camping areas, and opportunities for bird and other wildlife viewing opportunities. Stop in the Williams Visitor Center for your free map.
Hiking in the Grand Canyon
No trip to the Williams area is complete without a visit to the Grand Canyon South Rim, which offers stunning views of the canyon and a range of hiking trails for visitors to explore.
The Grand Canyon National Park has hundreds of miles of trails, which range from easy walks to multi-day hikes, offering an unparalleled opportunity to explore the natural beauty of this iconic destination. Some popular hiking trails include Bright Angel Trail, South Kaibab Trail, and North Kaibab Trail.
Bright Angel Trail is one of the most popular trails, offering a gradual descent into the Grand Canyon with beautiful views. The trailhead is just a short walk from the Grand Canyon Village, and hikers can go as far as they wish and then return the same way.
The South Kaibab Trail is a more challenging hike, with steep drops and spectacular views of the Grand Canyon. It is an excellent trail for experienced hikers seeking a more challenging trek.
The North Kaibab Trail is the longest, stretching over 14 miles one way and descending to the Colorado River at the bottom of the Grand Canyon. This trail is best suited for experienced hikers and requires proper planning and preparation before embarking.
Mountain Biking in the Grand Canyon
Mountain biking is another popular activity in the Grand Canyon area, with many trails suitable for different skill levels. The Kaibab National Forest, just outside of Williams, has over 1400 miles of trails for mountain biking and hiking, ranging from easy to challenging.
The Bill Williams Mountain Trail is a popular mountain biking trail with beautiful views of the surrounding forest and mountains. The trail is over 7 miles long and offers an excellent opportunity to explore the local flora and fauna.
Other ways to Explore the Grand Canyon
In addition to hiking and mountain biking, there are other ways to explore the Grand Canyon, including helicopter tours, river rafting, and horseback riding. Visitors can also take a scenic drive along Desert View Drive or South Rim Drive, which offers stunning canyon views.
You can also hire one of the local tour companies that offer a variety of guided Williams tours, including trips to the Grand Canyon, Sedona, and Route 66. In addition, visitors can choose from various tours, including jeep, helicopter, and ATV tours.
For Train Enthusiasts: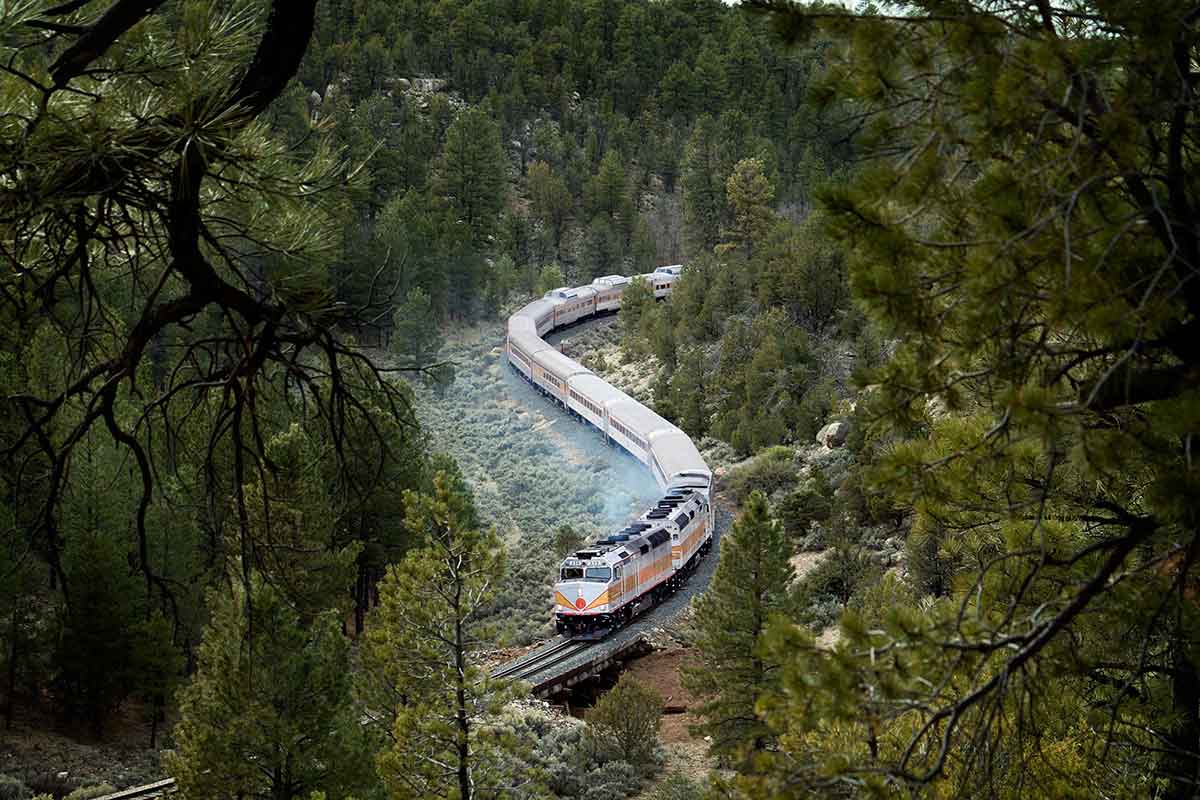 Train enthusiasts will love the Grand Canyon Railway, which offers a scenic train ride through the Arizona countryside and into the Grand Canyon National Park. Visitors can choose from various packages, including first-class, coach, and luxury dome options, making it a perfect excursion for a romantic getaway or a family vacation.
Golf Enthusiasts
For golf enthusiasts, Elephant Rocks Golf Course is a picturesque course nestled in the mountains of Williams, offering a challenging course and stunning views of the surrounding landscape.
Overall, Williams, Arizona, and the surrounding area offer various attractions and activities for visitors of all ages and interests. So whether you're looking for a thrilling vacation adventure or a peaceful nature retreat, there are ideas for everyone in this beautiful part of the country.
Where to Stay and Dine
Hotels
Whether you are passing through or planning to stay for a while, this city has plenty of unique hotels and lodging options for travelers of all types. So let's explore some of this historical city's best places to stay!
The Grand Canyon Railway Hotel
The Grand Canyon Railway Hotel on Grand Canyon Blvd is one of the most popular hotels in Williams, Arizona. This historic hotel is located right next door to the tracks of the Grand Canyon Railway, offering guests a truly unique experience.
The hotel has been around since 1901 and is one of the most iconic buildings in town. All rooms feature vintage-style decor and amenities such as complimentary breakfast, free Wi-Fi, flat-screen TVs with cable, and more. In addition, there's a restaurant, an outdoor pool, and a hot tub where guests can relax after a long day exploring the town.
It also offers a variety of packages that include activities such as horseback riding and guided tours of the Grand Canyon. If your vacation ideas in Williams include a trip to the Grand Canyon, this is an unforgettable travel option.
Buffalo Pointe Inn
If you're looking for a Bed & Breakfast, Buffalo Pointe Inn is a unique and charming vacation idea option in Williams. The rooms are all uniquely decorated and have private baths and color cable TV. A delicious continental breakfast is served in the old family room. Plus, it's conveniently located near various local attractions.
Motel 6 Williams
For those travelers who are on a budget but still want a comfortable place to stay in Williams, AZ, then Motel 6 is a great option. This no-frills motel provides basic amenities such as televisions with cable channels plus free Wi-Fi access throughout the property. There's also an outdoor swimming pool so guests can cool off during those hot summer days in Arizona!
Other hotels in the area include the Grand Canyon Inn, the Red Feather Lodge, the Grand Canyon Lodge, the Grand Canyon Country Inn, Windham Williams Grand Canyon, the Grand Canyon Hotel, La Quinta Inn, the Canyon Motel, the Holiday Inn Express, the Williams Hotel, the Best Western Plus Inn, Quality Inn.
RV Parks: Vacation Ideas for Where Hook Up in Williams
Williams, Arizona, is a popular destination for RV travelers. Staying at an RV Park is an excellent option and vacation idea for those looking for a more rustic experience near the Grand Canyon. Here are a few RV parks to consider when planning a trip to Williams: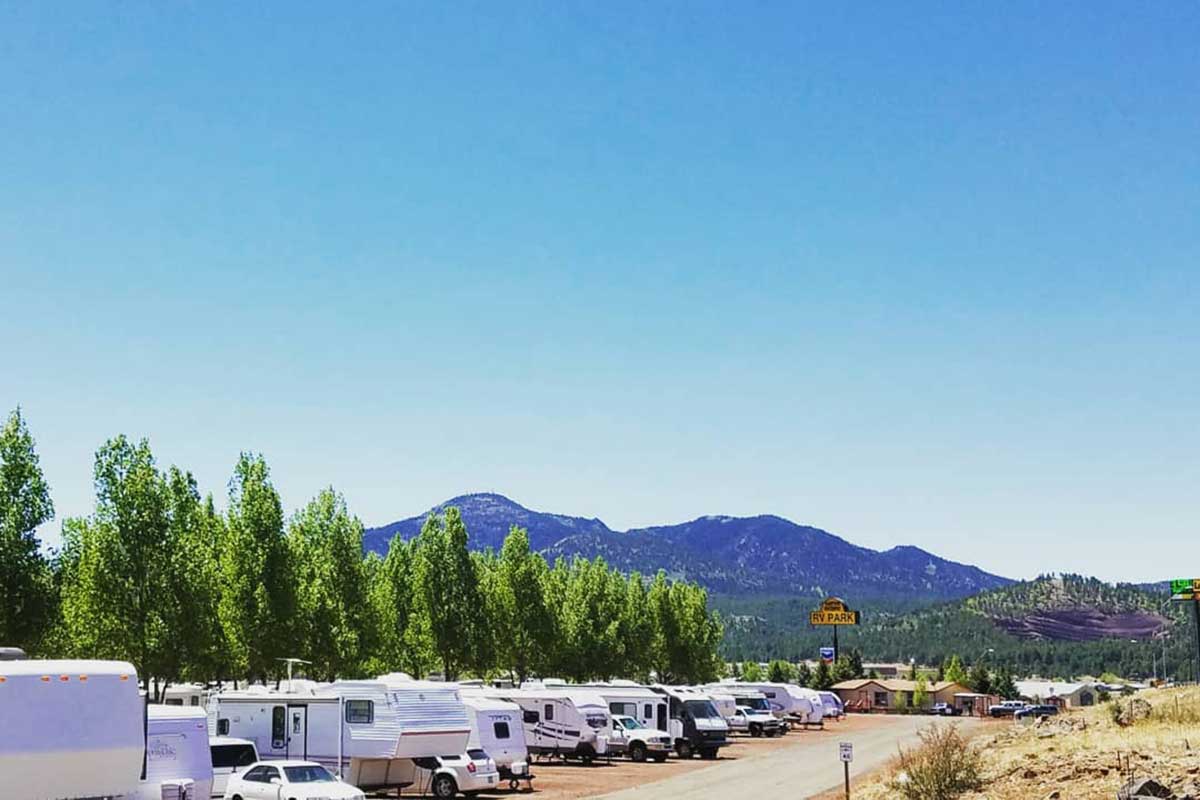 These are just a few RV parks in the Williams area. So whether you're looking for a family-friendly park with amenities or a quiet nature retreat, an RV park in Williams can provide the perfect base for your Northern Arizona adventure. For a more in-depth look, please read our guide: RV Parks in Williams Arizona: Where to Hook Up.
Restaurants: Williams Vacation Ideas for your Taste Buds!
Williams has various dining options, including wild west-themed steakhouses, classic diners, and fine dining options that serve local specialties like elk and bison. When looking for unique vacation ideas in Williams, don't forget about your taste buds, they deserve an adventure as well!
Here are a few restaurants that visitors can consider when looking for a place to eat in Williams:
These are just a few dining options available in Williams, Arizona. So whether you're looking for Italian cuisine, upscale dining, or classic American fare, you will find a restaurant that suits your taste and budget in this charming Northern Arizona town.
In conclusion, Williams, Arizona, is a perfect destination for anyone exploring the Grand Canyon and the surrounding area. With various activities and attractions, it offers something for everyone, from animal enthusiasts to train fans and from families to outdoor adventurers. So, if you're looking for unique ideas when planning a trip to Arizona, include Williams in your itinerary for an unforgettable vacation experience.